Member profile
Professor Julie Barnett
Last updated: 21 July 2021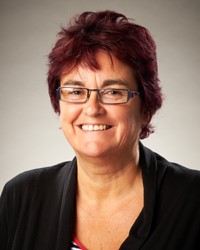 Julie Barnett is Professor in Health Psychology and a member of the leadership team of the Institute for Policy Research at the University of Bath. Julie is a social psychologist with research experience and interests around risk perception and risk communication, social media and the social dimensions of data science. Other recent projects have focused on the impact of food allergy legislation, trust and empathy in the digital age, loneliness and social prescribing. Over the last fifteen years she has led and collaborated on interdisciplinary projects funded by UK research councils, the European Commission, charities and UK government departments and agencies. 
Register of Interests
In line with FSA policy and established good practice for accessing external expertise, Scientific Advisory Committee members are required to declare any personal or non-personal interests which represent a real or potential conflict in respect of general or specific aspects of work undertaken. Interests will be managed in accordance with the FSA's policy and guidance. 
If members have interests not specified in these notes, but which they believe could be regarded as influencing their advice or other work for FSA, they should declare them. However, members are not under any obligation to search out interests of which they might reasonably not be aware. For example, either through being unaware of all the interests of family members, or of not being aware of links between one company and another
Current Interests
Personal
Category of Interest
Organisation / Body and Nature of Interest (period)

Direct employment

 

Employee of University of Bath 2013 -now
Historical Interests
Personal
Category of Interest
Organisation / Body and Nature of Interest (period)

Direct employment

 

Employee of Universities of Brunel (2008-2013) and Surrey (1998-2008)

Other fee-paid work from relevant organisations, consultancies

 

Natural England